Made of Magic

Well, actually they are made with a Stay-Dry material on top for quick absorption that spreads out moisture evenly. It also ensures that even though you are producing goo at an alarming rate, your pads will never stick to your sensitive bits.

Layers of Greatness

All of our HyPs are made with layers of bamboo terry inside. 2 layers for liners and regulars and 3 for heavy. So, much like that fall outfit you look so cute in, HyPs uses layering to keep you comfy and protected.

No leaky

Not only are HyPs backed with a waterproof PUL fabric they also waterproof wings to prevent moisture from going where it shouldn't and to double the leak-proof protection.
Worried about the logistics of reusable pads?

We offer a whole system.




Because why create half a painting or build part of a bridge? Not only do we have three absorbencies of HyP pads (check our Regular and Heavy) but we've also got you covered with all the accessories you need to make using them simple. Pair your HyPs with a travel case (Combo Bag), home storage (Dry/Wetbag) and a Mesh Bag for laundry.

But what about the laundry?

Don't worry, these have super easy washing instructions.




Like, you could teach your dog to wash these for you. I mean, I wouldn't But the point is that HyPs are easy to take care of and you shouldn't let the idea of caring for them deter you from giving them a try.

A great fit, guaranteed.

The secret? Snazzy snaps.




Our snaps are snappy for a few reasons. First, two snaps are better than one and allow for a custom fit on any undergarments. Second, smaller snaps are used to prevent any discomfort.

Hummm… anything else I'm forgetting?

Oooooh Prints!




The HyPs line prioritizes function over form. But there is no reason you can't have your cake and eat it too. They come in a variety of amazing prints that were exclusively designed for our HyPs line and will (hopefully) leave you with a smile instead of a desire to burn down your entire subdivision and that little parkette overrun with weeds.
The Combo Bag, the best combo since Netflix and chill.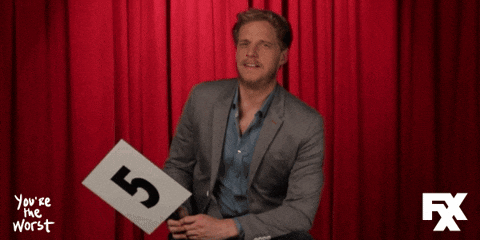 There is nothing wrong with getting cozy in the middle of the bell-curve, so grab some Regular HyPs and chalk those hum-drum, so-so, mediocre days up as a win.
FAQ

Still got questions? Need some reading material to distract you from the very middling amount of annoyance your Average Joe (or Joanne) flow is causing you? Check this stuff out.

Full FAQ Page

Newbie Guide

These fantastic pads consist of a few different layers! The top is our amazing bamboo stay dry liners, to help disperse liquid and keep you feeling dry. Followed by 2 layers (3 for heavy) of absorbent bamboo terry cloth and finishing the pads off with a layer of waterproof PUL to prevent any leaks from making it to your undergarments! Yay! There are 2 snaps on the wings so that you can adjust the size to work for your particular undies!

There are 3 different sizes available in the hyps; a liner, regular and heavy. The liners and regulars both consist of 2 layers of absorbent bamboo terry. The liners are 8" long while the regulars are 10". The heavy hyps are great for overnight or heavy flows. They have a third layer of absorbent terry and are 12" long.

Rinse off any blood/residue under running cold water; Place your HyPs in a wetbag, mesh laundry bag or bin until wash day; Machine wash with a commercially available detergent. Do not use bleach or fabric softeners. Don't scrub. Ideally wash them in a mesh bag for longevity!; Hang dry, or tumble dry on low heat for a maximum of 20 minutes. Don't worry if there are some stains. The sun can do wonders for giving your HyPs a face lift.; and Have an ice cream or climb a mountain. You are a badass and the planet is a better place because of you.